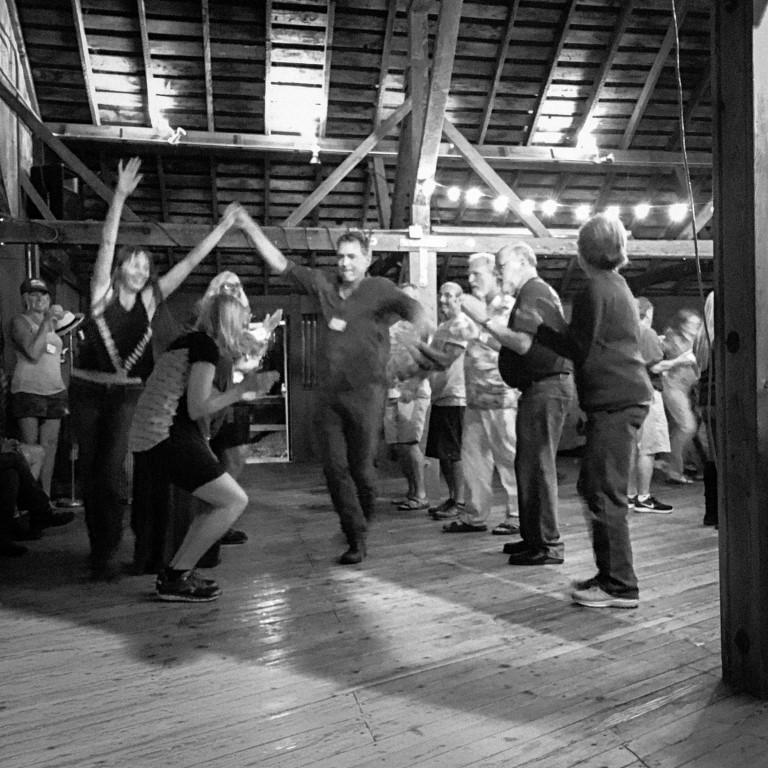 Come Dance with us! Fresh & New Old-Time Fun!
Playing & Teaching Music, Leading American Folk Dancing
Learn to Play Fiddle, Guitar, or Mandolin—it's never too late!
Teaching Music and Hosting American Folk Dances
Welcome to Erik Hoffman's Dance and Music Classes!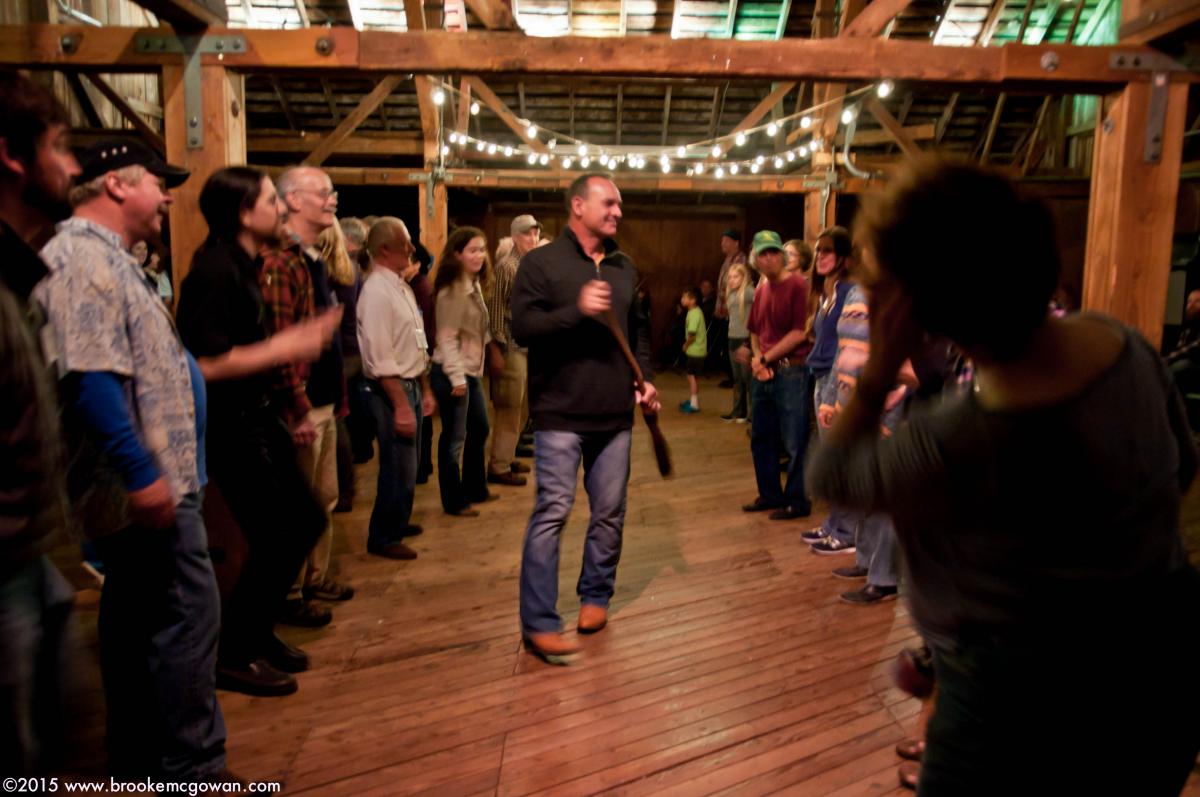 Erik is a dance caller and a musician. He teaches and leads contra dances for all sorts of groups. He also teaches and plays fiddle, guitar and more.
Erik Hoffman teaches private lessons, leads music classes, and leads open-to-the public contra dances.
Erik currently plays in three bands:
i. The Chaos Wranglers, with Kenny Blacklock & Topher Gayle.
ii. Name to be Determined with Todd Silverstein & Craig Johnson
iii. Erik Thor & Hands Four with Ingrid Noyes & Michael Harmon Plus, Erik leads a number of Community Band Nights at contra dances. Join in the joy of playing for dancing!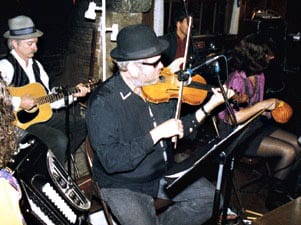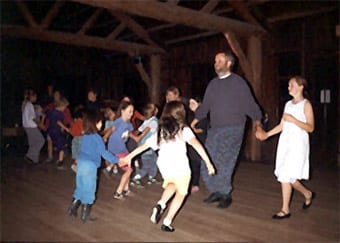 Erik has written books on contra dancing.
He has also composed tunes and offers his dance caller's notes for the aspiring artists. Contact Erik to Learn More
Besides playing traditional music, Erik has composed numerous tunes. Three of the tunes he has composed are Wee Hours Waltz, Trish's Delight, Idiochromatic
Wee Hours Waltz,
Wee Hours Waltz, From BACDS compilation CD, Swinging on the Gate, featuring Danny Carnahan on fiddle, Ingrid Noyes on accordion, and Erik on guitar.
Trish's Delight,
Rebecca King, from her album "Nearer and Farther," playing Erik's Trish's Delight
Idiochromatic
The Moving Violations from their album "Elasticity" playing Chuck Corman's "Bobe's Pepper," then segueing into Erik's "Idiochromatic."
Erik as a Dance Caller and Musician
Erik can often be found at public contra and traditional square dances, dancing, calling, or playing for them. He is also an expert at getting people unfamiliar with the style up and having a great time dancing.
If you have a party, wedding reception, or other event, Erik and band can help make it a joyous occasion, leading newcomers into the pleasure of traditional dance with an inclusive warmth and humor.
Contact Erik to find out how to make your party, reception, or event, a celebration to remember.
Erik teaches both privately, and in groups. He teaches fiddle, guitar, and recorder, and has taught mandolin, bodhran, hambone, and music theory.
Erik is the programmer and the house callers for the first, third and fifth Wednesday BACDS Contra Dance. The dance is held at the Christ Church in Berkley. We always dance to live music. It is almost always an open band format.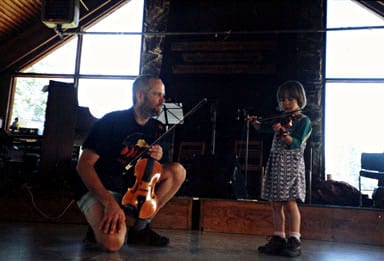 As a Universal Life Church Minister, Erik has officiated a number of weddings. He strives to custom tailor the service to the needs and beliefs of the marrying couple.
In addition, Erik can lead the celebratory dance, bringing people together with lively music and traditional dances that foster a strong sense of community.
Playing Jews Harp & Guitar in Santa Barbara









Thank you for taking the time out and visiting our website. Connect with Erik to book him for your weddings or special events. You can also contact him for music lessons.
P.O. Box 10821
Oakland, CA 94610